Refinansowanie kredytów i kart kredytowych w Norwegii to:
Przeniesienie kredytu do innego banku na lepszych warunkach

Łączenie kredytów i kart kredytowych w jedno zobowiązania o sumarycznie mniejszej racie
Tak, możesz zmniejszyć swoją ratę łącząc kredyty i karty kredytowe w jedno. Jakie inne korzyści płyną z refinansowania?
wydłużenie czasu spłaty (możliwa niższa rata)
obniżenie oprocentowania (możliwa niższa rata)

jedna rata do spłaty zamiast kilku

przejrzystszy budżet domowy
What loan are you interested in?
Priseksempel på lån: med et lån på 65.000 kr. og tilbakebetalingstid på 5 år, er det månedlige avdraget 1.562 kr. I tillegg kommer ekstra månedsgebyr på 45 kr. i faktureringsgebyr og 950 kr. i etableringsgebyr. Den totale kostnaden for lånet er da 93.730 kr. Den nominelle renten er 13,49 % og den reelle årlige renten er 14,9%. Lånegiverne gjør et lånetilbud basert på et kundespesifikt estimat. Den faktiske årlige rentesatsen som tilbys varierer vanligvis mellom minst 7,4% og maksimalt 33,3%. Låneperioden som tilbys varierer mellom 1-15 år. Lånebeløpene som tilbys er mellom 25.000 kr. - 500.000 kr.
Representative example of a loan: loan amount of 65,000 kr, repayment period: 5 years, initial payment: 950 kr, monthly fee 45 kr, nominal interest rate 13.49%, APRC 14.9%, monthly installment 1.562 kr, total cost of the loan 93.730 kr. Minimum and maximum APRC: min. 7.4%, max 33.3%. Minimum and maximum repayment period: min. 1 year, max. 15 years. Offered loan amounts from 25,000 kr to 500,000 kr.
}
Customers rate us excellent!
Odpowiemy na wszystkie pytania nt.
refinansowania w Norwegii
Nasza obsługa jest w 100% bezpłatna. Oferujemy rzetelną wiedzę dotyczącą rynku kredytowego w Norwegii.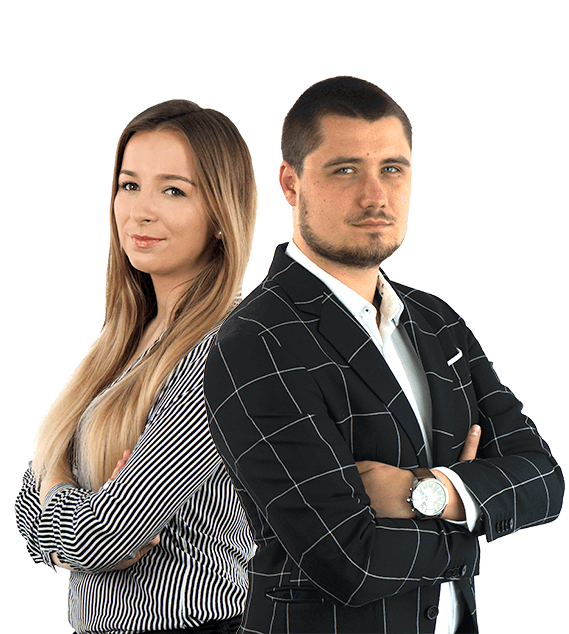 Justyna Muszyńska
Specjalista ds. kredytów
Paweł Cybulski
Specjalista ds. kredytów
Czym jest refinansowanie?
Refinansowanie długów (nor. refinansiering) to spłata poprzednich zadłużeń za pomocą nowego korzystniejszego kredytu. W praktyce oznacza to wzięcie kolejnego, większego kredytu, który pokrywa stare długi – spłacając zadłużenie, wyrabia się zdolność kredytową, dlatego można liczyć na lepsze warunki i niższe oprocentowanie. To szansa, by zaoszczędzić nawet tysiące koron. Dodatkowo refinansowanie ułatwia kontrolę nad wydatkami i zwiększa przejrzystość domowego budżetu.
Co zyskujesz dzięki refinansowaniu?
Masz kilka pożyczek, długi na kartach kredytowych lub stare kredyty, które spłacasz już od kilku lat? Właśnie w takich przypadkach refinansowanie może okazać się bardzo właściwym rozwiązaniem. Możesz połączyć kredyty w jeden i spłacać jedną stałą ratę. Dodatkowo zyskujesz czas poświęcany do tej pory na obsługę kilku pożyczek.
We will call you back in 5 minutes
*
and we will provide you with credit information free of charge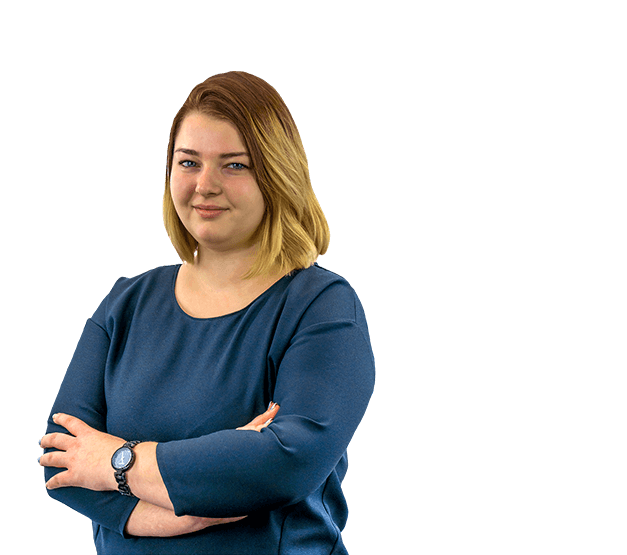 We've received your phone number and we will contact you soon.