View your debt report in Norway
In the report you get:
Compare your credit rate compared to others
An up-to-date overview of your consumer loans
The status of your credit cards
Information on whether you can lower your installment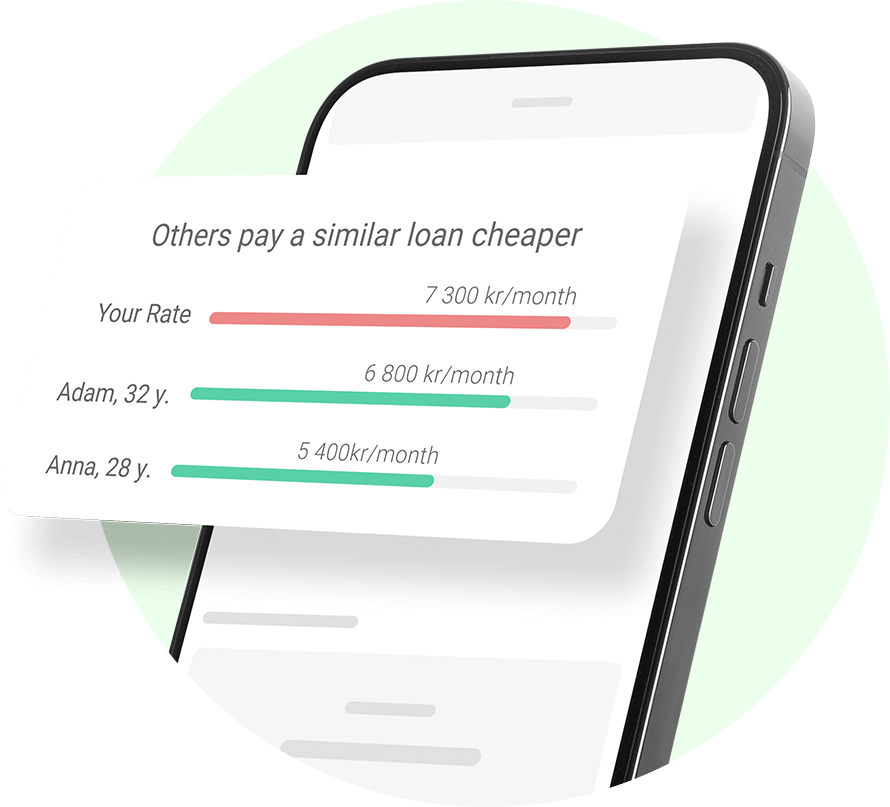 What is a Debt Register - Gjeldsregisteret?
Gjeldsregisteret is a Debt Register which collects information about how much an individual consumer has unsecured debt, for example consumer loans, shopping credits and credit cards.
What is the Gjeldsregisteret used for?
The Debt Register aims to prevent private household debt from increasing by giving banks and other creditors the ability to see how much consumer debt a credit applicant already has. With the introduction of Gjeldsregisteret, the number of applications for refinancing has increased, allowing applicants to repay their existing loans on better terms.
How is my data stored in the registry?
Gjeldsregisteret processes data on the basis of the Gjeldsinformasjonsloven (Law on information about debts), and the information in the register is continuously updated by financial institutions. Companies and financial institutions that have access to the data cannot use it for marketing purposes.
What is a loan refinancing?
Holders of loans or credit cards, can use the option of refinancing in Norway. With this service, you can repay the same loan on better terms, extend or shorten the loan term. It is possible to consolidate - to combine several credit obligations into one, and thus gain a lot and save a lot.